2021-12-02
CIC Outstanding Contractor Award
The construction industry has been the driving force of Hong Kong's economic growth for many years. It is for this reason Construction Industry Council organised the first Outstanding Contractor Award to commend exceptional Hong Kong contractors for their performance and contribution to the industry and society.
We are honored that Vibro (HK) won the Corporate Innovation Award, in recognition of its efforts in fostering a culture which embraces change and innovation to continuously enhance our operations and transform the industry's practices for the better.
The award presentation ceremony was held on 2 December at the Government House. Senior Director Mr Fred Koo and Director & General Manager Mr Wallace Yeung received the award on behalf of Vibro (HK).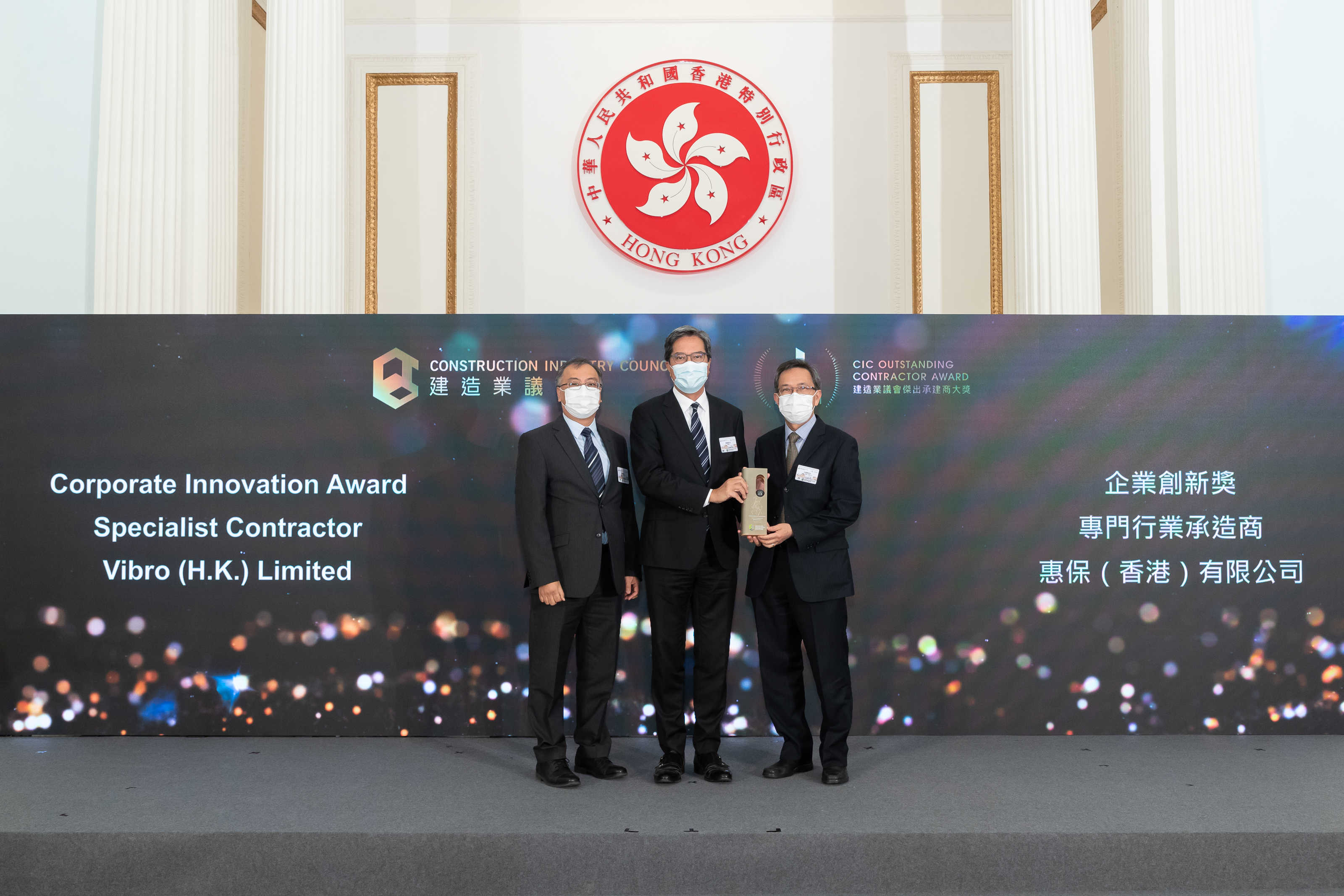 Back