Skip to content
For an optimal viewing experience, it is recommended to view this website on the latest versions of IE, Firefox, Chrome or Safari.
Being one of the leading foundation construction and site investigation companies in Hong Kong, we take our responsibility to protect the environment and preserve the earth's limited resources for future generations very seriously. To that end, we have implemented comprehensive Environmental and Energy Management Systems which establish the policy, directives and goals of the Company.
Some of our many environmental initiatives include continually expanding the professional qualifications of our environmental colleagues (e.g. BEAM Pro, LEED AP, MCIWEM, MHKIE, etc.), reducing our carbon footprint through energy conservation and waste recycling and promoting resources saving via the 3R concept (Recycle, Reuse and Reduce). In addition, we strive to make our business ever more sustainable through transparent measurement and reporting of environmental metrics.
Environmental Performance 2022

38,592,985 L
of B5 bio-diesel used in construction site equipment since 2013

89%
of Construction and Demolition (C&D) waste segregated for reuse in other construction projects or reclamation

Reduced 25%
of non-inert C&D waste while compared with previous year

Reduced 11.6%
of fuel consumption intensity

Reduced 20%
of Head Office paper consumption compare to previous year

Reduced 2.4%
of carbon emissions intensity

11th year in a row
to receive the IAQwi$e Certificate

Reduced 4.3%
of energy intensity
Figures are compared with baseline year of FY2013 other than specified

Since 2011
Use timber from sustainable sources for all the temporary works in construction

Since 2013
Use of B5 bio-diesel in our construction equipment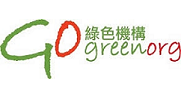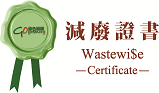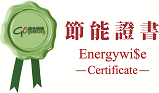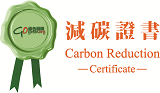 Sustainable Demolition
In the Redevelopment of Kwong Wah Hospital (Phase 1), Vibro was appointed to carry out demolition of various building blocks within the Hospital while allowing the hospital to maintain health services. To reduce environmental nuisances that may cause by the demolition work to hospital users, a primary school, a hotel and residential dwellings nearby, Vibro has integrated responsible environmental practices into its daily operations.

For instance, Vibro put in place a comprehensive noise control programme which included wrapping the buildings to be demolished with noise absorbing sheets; use of quieter machines such as crusher instead of hydraulic hammer; place moveable noise barriers where noisy equipment was used; and conduct noise and vibration monitoring.

On dust control, Vibro has setup enclosed debris collection points; and implemented airborne dust suppression by introducing mist cannons at site. Vibro also carried out a series of waste reduction measures, like the employment of sequential demolition to facilitate waste recovering; recycling of demolition debris; and use of recyclable metal scaffolding to reduce bamboo waste.

Apart from air and noise monitoring, Vibro also implemented stringent vibration monitoring as part of the heritage conservation measures to protect the declared monument, Tung Wah Museum, which is located at the heart of the Kwong Wah Hospital.
Bird-view of project site

Full wrapping of noise absorbing sheets

Mist Cannon
Treating Wastewater for Reuse
A low cost primary water treatment method was designed to enable the reuse of water for bored pile works. In bored pile projects, a few large wells (20m in depth x 3m dia.) would be bored to serve as sedimentation tanks to contain and pre-treat the wastewater generated from bored piling works. The pre-treated wastewater would be reused in the construction of another bored pile.
In general, treated water can be reused for 3 to 4 cycles, so the project sites could save up to about 70% of its water use.

Wastewater from piling works process

The actual setup of the wastewater treatment for recycling

The treated wastewater readly for reuse in piling works